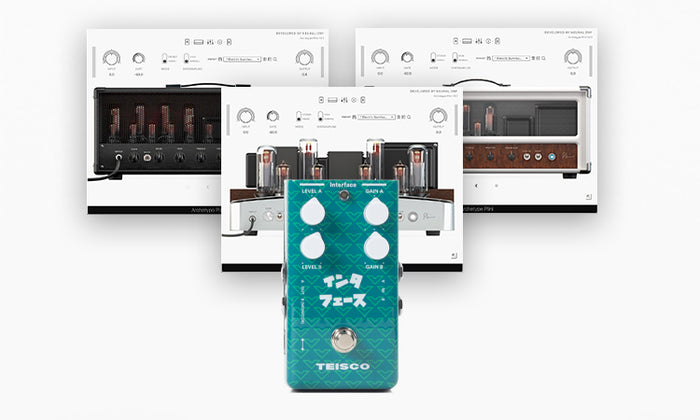 SWISS ARMY KNIFE OF PEDALS
Run your DAW and favorite studio effects at any live show, and blast them through amps, monitors or front of house.
EFFECTS-ROUTING CHAMELEON
Pick your best plugins and place multiple effects anywhere in your signal chain. Do it all with dual mono inputs and stereo outputs.
MULTITASKING MOJO
Record up to two guitars on your laptop while you practise or perform, even with studio plugins running.
Quality Products Storewide
Every Teisco product is built with the utmost passion and precision, so you can focus on your playing.
Free shipping within Continental U.S.
No shipping charge for all orders within the continental United States.
Secure Online Shopping
Shop online with ease and confidence using PayPal and Shopify, who are trusted worldwide.
Fast & Reliable Shipping
All orders are packed with care and leave our warehouse within 1-2 working days.